Continuing from our last post, this is one more in the tradition of guest posts. Natasha is the writer of this piece which describes her very interesting experience on her first really deep engagement with an NGO. She was accompanying one of our long-time volunteers, Aarti on a trip to an NGO in Dindigul.
The below experience tells a fascinating tale of a typical NGO which does not have people with skills and required competency but more than make up with sheer passion and a never-ending ability and enthusiasm to learn. It also shows us that while NGOs do have a lot to learn from corporate professionals, professionals are often humbled in how much they learn, especially on the softer skills, from NGOs. Also clearly shows that professionals can create greater impact by leveraging on their skills honed to perfection in the corporate sector rather than doing things which they neither have the experience for or are very simple in nature with lesser impact.
=========================================================
My good friend Aarti Madhusudhan consults for NGOs on their governance policies, and she also volunteers a lot of her time creating various formats in which "regular folks" (read me) can work with NGOs. She believes strongly in this mission, and has succeeded in getting professionals to volunteer their skills, stay-at-home moms to return to paid and unpaid work in the NGO sector, people to work for free for NGOs and just about anything that she puts her mind to.
I had shared with Aarti my desire to volunteer my professional skills for an NGO's benefit. I had evolved to this point after toying with the idea of doing things like teaching children English, and other such hands on activities that did not really harness my professional skills. Finally I realized that what I do every day – strategy, project  planning, tactical execution, people management – are perhaps things that NGOs need as well. So, at Aarti's urging, she and I set off for Dindigul, to work on a two day organizational strategy planning session for an NGO that I shall call Freedom.  Freedom's director, Horatio, had come to Chennai for a day to meet with me and Aarti. We sat down together and mapped out the overall goals of the organization over 3 years. They turned out to be very simple – the organization needed to become independent of their Indian partner in one year, and to become financially self sustaining in 3 years, so that no more funds would be needed from their UK donor.
We travelled on the Pandiyan Express, where Aarti was very worried about my sensibilities, since she firmly believes I lead an elite life in the corporate world. Not true, of course. On the train we dealt with one small rat, a fat man who jostled Aarti, sang along with his mobile, and then snored through the night finally reaching Dindigul early in the morning. There we were met by our auto driver Arokyasamy, a friendly soul sent by the NGO, and put up in the wonderfully comfortable and charmingly named Hotel Paarvathy. This again was for my benefit, because Aarti thought I would not be able to deal with the privations of the convent where we were going to hold the workshop.
Day 1: We got to the beautiful convent promptly at 10 am, and found the entire staff of Freedom of about 30 people assembled in a large room. 30% men and 70% women.  The first thing I noticed was that there were no laptops, there was no projector, no flipcharts. All we had was a large blackboard and a box of chalk. There went our plan to take notes on our laptops. The next thing I noticed was the obvious and wide variance between the people in the room in terms of class. Horatio had been insistent that everyone in the organization (as he put it, even the cook in the crèche) needed to understand the overall goals and strategy of the organization. So we had the ladies who worked in the crèche with the children, as well the project leads who looked better dressed and were better educated, plus the administrative personnel who were familiar with computers. I realized I'd have to communicate in Tamil (which is what I would call serviceable but hardly up to explaining complex concepts) to reach this audience. So be it.

We started off with Horatio introducing us as these wonderful people who had arrived from the city to help the organization decide their 3 year plan and strategy and we did a round of introductions around the room. Then I started the session by standing up and explaining, as simply as I could, the two most important things: a) the need to become independent of the Chennai organization in one year and b) the need for financial sustainability in 3 years. Horatio told them that the annual budget was 80 lakhs. Blank looks all around….we were rapidly losing the crowd. Even the project leads looked baffled.  Though I tried to use the simplest of terms, as did Aarti, even the words "donor" and "funds" made little sense to the overall group. The 80 lakhs and the concept of sustainability seemed to panic them.  With much urging though, they slowly revealed that they actually do raise some funds in kind from the community – such items as carrots and potatoes and rice donated by the local farming community.
Then we made a further mistake. At Horatio's urging, we referred to the project plan which had been submitted to the UK donor and began to try to explain the various areas it covered – governance, management and administration, capability building – before the organization could become independent. More blank looks. The group was undoubtedly wondering what the hell these MSWs and MBAs were talking about. So…..what to do? We regrouped. We gave them a 10 minute break, and Horatio, Aarti and I sat down together and decided instead of this top down approach, we'd ask them to split up into their real field teams and do a bottom up detailing of their very own project. We divided up the teams and asked some very basic questions:
•    Name of your project? For example, Vocational Training Centre.
•    Activities? For example, training in welding and tailoring.
•    How many beneficiaries? For example, 20 each for welding and tailoring.
•    How much do you spend per year on this project, including your salaries?
•    What is going well, and why? What is not going well, and why?
Suddenly, there was a great deal of enthusiasm. After all, each team knew exactly what they did in the field. They quickly assembled into groups, with much giggling and excitement all around, and began to write things down on large pink charts. Men and women worked together, and the organizational hierarchy broke down since we had said we would not allow the project leads to present.
Two hours later, it was time for each team to present (in Tamil).  Each team did a very good job in describing the range of activities they performed. They also tried hard to accurately estimate their operating budget, down to the level of each activity, though they had no concept of formal financial reporting.  But Aarti and I were  very insistent on pushing on two themes: a) what is your target, and how many beneficiaries are you actually helping? b) what is the per child cost?
It turned out that, though there were dozens of programs, the dropout rates were high. Also, the field teams had little idea of current targets, let alone future targets. With respect to per child cost, no one had a clue, including the director of the organization. But the session proved wonderful.  First of all, the pride and level of detail and ownership which each project team possessed was remarkable. Secondly, though they did not have clear targets, they understood the point quickly – and they also realized they could either raise targets, or raise efficiency (i.e., decrease dropout rate), or both.  We had some hilarious moments when we questioned the need for something called a Cycle Rally (this remains mysterious to me), which cost Rs. 25,000 and had no clear benefit that anyone could see. Aarti often questioned details, such as why their printing costs were so high, and gently got them to realize that they could save money by, for example, giving all their printing to a single vendor and asking for a volume discount.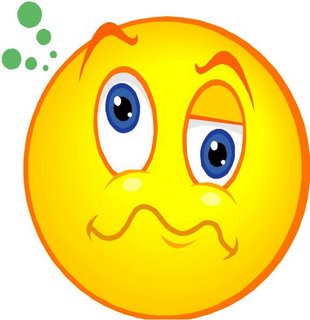 At the end of Day 1, therefore, we had some happy people. We had a very good idea of the current state of the organization.  Every single program had been listed and described and its costs accounted for, though at an approximate level. Having had a wonderful lunch and tea, we had all developed a rapport with each other and there was much merriment all around. We had not yet approached the future state of the organization and the 3 year plan.…that was for the next day. But this was when Horatio decided to throw a curve ball at everyone.  Now that everyone was 100% clear on their own projects, Horatio decided that in fact, there were only three overarching themes for the entire organization (for example, advocacy),  that needed to be addressed for the future planning. Mass confusion! Suddenly we had gone from a project level plan to this theme based plan. None of us, including Aarti and I, had a clue what he meant. We went round and round, mixing up projects and themes. Our faces fell. Finally, Horatio decided that there would be 3 teams that would work on the future plans for these 3 "themes" and present them the next day. Aarti and I returned to our exciting hotel, somewhat crushed. What on earth would the poor teams make of these themes, we wondered? Weren't we leaving out all the project details? What kind of theme based future plans would we get? Aarti muttered to herself darkly, but the excellent pooris in the Hotel Paarvathy cheered us up.
The next day, when we showed up, work was in progress. All the 3 teams were fully engaged, writing away on their themes. They were large teams (upto 10 people), and they were a mix of people from all the different projects.  The informal feedback we got was that the first day was very good – people were very happy with the level of detail and planning.  One of the trustees told me that this was the very first time he had ever thought about the actual number of beneficiaries, dropout rates, and targets!
The first team began presenting on the theme of advocacy. Within 2 minutes, they had launched into all sorts of methods – cycle rallies (!!), white papers, house visits, etc. This is when I jumped in, and firmly reiterated the point that there had to be some targets for all this advocacy work. WHAT WERE THEY TRYING TO ACHIEVE? IN ONE YEAR? IN THREE YEARS? All of this stuff about rallies were mere methods/tactics.  The OUTCOMES had to be defined first!!
I drew a simple chart on the board:
ADVOCACY -> Various Areas of Advocacy (for e.g., school dropouts) -> Various methods and tactics (for e.g., house visits) -> OUTCOMES (for e.g., cutting dropout rates in half within one year). Then Aarti stood up and led a highly participatory session that listed all the areas in which they did or wanted to do advocacy work. These ranged from school dropouts, to early marriage prevention, to children with HIV, to runaway children.  As a group, we then categorized these areas. Some were genuinely areas of advocacy; some could be addressed through on the ground projects; and some were out of scope (for e.g. HIV), and all that could be done was to refer to another NGO.


At this point, we created a 2x2 matrix (the dream of every management consultant :-)), where we mapped out all the areas the organization wanted to work in, what kind of work they would do in each area (advocacy, project, or referral), and how these mapped to their 3 ongoing on the ground projects. Just to make sure everyone understood, we made people come up to the chart and explain back to the group. Aarti and I then walked them through a working example of how they would need to do a one year plan and a three year draft for each work area. Taking the example of school dropouts, we worked with them to set targets on how much they could cut the dropout rate in each of their field projects, and what that would mean for their tactics (such as house visits, teacher counseling, etc).  This proved to be a wonderful exercise, dragging down into the real world what they needed to do, down to calculating the number of house visits per week. At the end of this exercise, when everyone was feeling very happy that they knew what they needed to do for their specific little project plan, we then reintroduced the dreaded word sustainability.  By now though, we had much more buy in, and we managed to bring out a lot of creative ideas on how a given project could start becoming sustainable.
We were approaching the end of the day….everyone knew what they needed to do next, which was to map out their project plan and their sustainability plan.  Everyone was tired, but most looked happy. We asked for feedback, and by and large it was positive. Two negatives – one that I needed to speak more in Tamil (note to myself), and two that the introduction up front of the 80 lakhs had confused the entire group. We agreed on next steps – the project leads would come to Chennai with their draft plans and Aarti and I would tie them together – and then Horatio gave a little thank you speech. This had me in splits, since it specifically referred to the fact that I had a super posh office (true), that I apparently was a super important person (not true), and that Aarti had to accompany me because I was afraid to come alone to Dindigul (partly true).  He thanked both of us enthusiastically and then that was it.
Overall it was a great experience. I learned a huge amount about how to apply basic planning concepts in an unstructured environment, and work with a large and diverse group.  I thoroughly enjoyed talking about the real world and real targets (i.e. children) and was highly impressed by the dedication of the staff.  I hope they too benefited.  I would absolutely love to do this type of workshop again.
- Natasha Oza
 
Natasha has 19 years of strategy, marketing and project management experience, primarily in technology companies. She currently works for Accenture Management Consulting in Chennai, India.
--
Posted By Blogger to GiveIndia.org - Spreading a giving culture at 2/07/2012 01:23:00 AM
I am not a human user, I just take feeds and display them on site. :)
.....
read more
0 Comments